Full 2
With Resins you can build almost Anything..
Replica of Taj Mahal @ EcoPark, Kolkata Created with our Resins
Replica of Taj Mahal @ EcoPark, Kolkata Created with our Resins
Replica of Taj Mahal @ EcoPark, Kolkata
created with our Resins
Full 2
Shaping the Future with
High Strength Composites
Full 2
Building a Modern World
With Construction Chemicals
Leading The Way Since 1978
Leading The
Way
Established in 1978 by a family of technocrats, Ruia Chemicals is a leading Unsaturated Polyester Resin manufacturer in India. We offer the latest state-of-the-art products and a wide range of solutions tailor-made for our prized customers. About two decades ago, when the FRP industry in India was in its nacency, we vertically integrated our operations as FRP Manufacturers. Our journey of more than 40 years is – that of listening to our customers, understanding their needs, continuous research & development and delivering consistent quality products to the satisfaction of our 500+ clients. As a first Indian manufacturer of Polycarboxylate Ether, Ruia Chemicals has earned her name as a leading Construction Chemicals Company in India.
Changing the world of construction with
Polyester Resins
We produce over 30 different grades of Unsaturated Polyester Resins including Isopthalic, Orthopthalic, Vinyl Ester and others, catering to industries like Railways, Oil Industry, Chemical Plants, Cooling Towers, Art & Architecture, Repair & Rehabilitation and many more.
FRP Products
We manufacture FRP Pipes for applications like Potable Water Supply, Drainage, Industrial Chemicals, Fire Fighting Network, Tubewell Filters etc.

We make FRP Tanks of upto 150,000 Litre capacities for storage of Chemicals, AFFF Foam, Petroleum Products etc.
Construction Chemicals
We produce the entire range of Construction Chemicals including Polycarboxylate Ether – Third Generation Concrete Superplasticizer, Waterproofing Products, Chemicals for Precast Industry including Paver Blocks, Lacquers and many other products.
We lead the industry in all possible ways
why
choose us
We work as a team with our customers. We understand their needs & expectations and deliver tailor-made solutions to their complete satisfaction.
Tailor Made Solutions
Prompt After Sales Service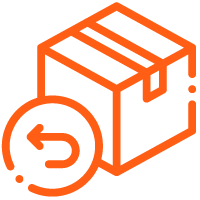 More Than 99% Satisfied Clients
ISO 9001 : 2015 Certified QMS
Metric Tonnes Production Capacity
All their products are of excellent quality. We found their services to be quite reliable and hassle-free as well. We would definitely like to use their products again.
I will highly recommend Ruia Chemicals for quick service and great product quality. I was quite impressed with how cordially they treated their customers.
Their products are quite efficient. They're also very responsive with their after sales services and assistance.

Stay updated with the latest articles
Our
blogs
Our highly experienced Technical Team brings you the latest buzz in the industry. Write to us with your queries and our team shall be happy to assist you.
What is FRP? Fibre / Glass Reinforced Plastic popularly known...
Read More
Concrete is a construction material that consists of cement (commonly Portland...
Read More
Send us your queries
Get
In Touch
We Are Hiring!
We are always looking for amazing people. Find out the latest job openings in our organization.